$63.58
Bi Weekly
36 Months. 8.99% APR $0 Down Payment
Overview
Output far beyond its size
Put amazing power in the palm of your hand. These compact outboard motors take you to the fun, the fish, or whatever floats your boat – quickly and reliably. Enjoy quick acceleration to go with exhilarating speed. Easy to install and operate, with reliable starting, low vibration, and instant throttle response. It's worry-free boating at its best.
Specifications
Engine Size
20.3 / 333 (CID/CC)
Ignition
CDI w/electronic spark advance
Starting
Electric - Manual
Fuel System
Electronic Fuel Injection (EFI)
Shaft Length
15" / 381 mm - 20" / 508 mm - 25" / 635 mm (CT model)
Cooling System
Water-cooled with thermostat
Bore And Stroke
2.40 x 2.24" / 61 x 57 mm
Full Throttle RPM
5700 - 6200
Displacement (CID/CC)
20.3 / 333
Dry Weight *Lightest Model Available
99 lbs / 45 kg
features
Features
Features
Engine Details
Weighing in at just 38 pounds, this compact, reliable motor is a great choice for aluminum tiller, inflatable soft hull, jon, utility, and sail boats.
Time for a New Outboard Motor?
Is your boat ready for new power? Don't wait until your engine is no longer working. With many outboard options on the market, identifying the best engine for your current boat can be daunting. Your authorized Mercury dealer can assess your current boat, discuss typical use and loads, determine which rigging and accessories you will need, and more.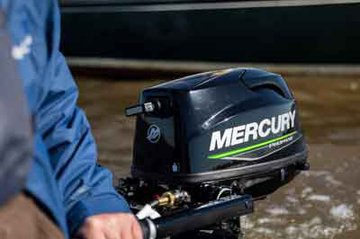 Reliability, Portability and Power with the convenience of Propane
Mercury's all-new 5hp FourStroke Propane outboard provides more convenience and less hassle. With a large 123cc displacement, it offers best-in-class power by delivering a true 5 horsepower. Sail Power model is designed for sailboats, and features an alternator and more thrust.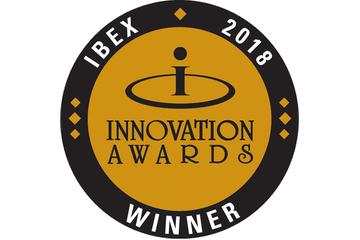 Award-winning tiller handle
Mercury Marine's tiller handle assembly for the 15 and 20hp portable outboard motors won the 2018 award in the "Propulsion Parts" category at the annual International Boatbuilders' Exhibition & Conference (IBEX). This new tiller handle features several remarkable advancements to make the steering, shifting and throttle operation of portable outboards more intuitive, comfortable and responsive, and is the world's first portable outboard tiller that offers ambidextrous operation.
FOURSTROKE TECHNOLOGY AND MERCURY
Always moving forward. With boater-driven innovations and technologies. Like the world's first multi-function tiller handle. And a total commitment to corrosion protection, utilizing hard-coat anodizing and a superior multi-step paint process. Mercury FourStroke engines have consistently set the bar for clean, quiet performance and low fuel consumption. Plus, no one has more models to fit your needs.
Documents