Videos
$171.10
Bi Weekly
36 Months. 8.99% APR $0 Down Payment
Overview
Held to a Higher Standard.
There are plenty of good reasons these outboards rule the water. Start with no-worry reliability. More low-end torque for excellent acceleration. Increased fuel economy and outstanding overall performance. Enhanced fuel injection (EFI models) for boosted efficiency. A robust electrical system with a high-output alternator to keep batteries charged and fishing electronics humming. They have everything you need, and nothing you don't.
Specifications
Engine Size
60.8 / 995 (CID/CC)
Ignition
ECM 07 Digital Inductive (CT model) - ECM 70
Starting
Electric (turn-key)
Fuel System
Electronic Fuel Injection (EFI)
Shaft Length
20" / 508 mm
Cooling System
Water-cooled with thermostat
Gearcase Ratio
1.83:1 or 2.33:1 (CT model)
Bore And Stroke
2.56 x 2.95" / 65 x 75 mm
Lubrication System
Wet sump
Displacement (CID/CC)
60.8 / 995
Dry Weight *Lightest Model Available
247 lbs / 112 kg
features
Features
Features
Engine Details
A high-output alternator keeps batteries charged and fishing electronics humming. Great for aluminum tiller, aluminum console, jon, utility, and fish & ski boats.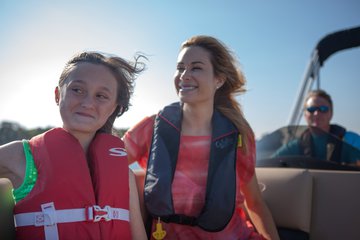 Boating is More Affordable Than Ever Before
Did you know 76 percent of all boat owners have a household income under $100,000? The reason that boating is more affordable today has a lot to do with a culture shift in the marine industry to get people out on the water.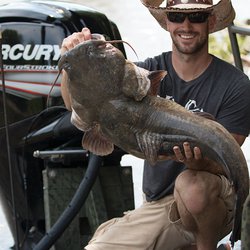 MudbuM Boys on the 60hp FourStroke with Command Thrust
The MudbuM Boys haul heavy gear to fish for catfish and run the Mercury 60hp FourStroke with Command Thrust. See why they prefer Mercury outboards.
ALWAYS READY. ALL SEASON.
Start it up and go. Anytime. That's the whole idea with a Mercury® FourStroke. Because it's as close as you can get to maintenance-free. Tougher components, reliable electronic fuel injection (on select models), available SmartCraft® digital monitoring. More quality time in engineering means more quality time on the water.
Videos
Documents