$43.59
Bi Weekly
84 Months. 9.99% APR $0 Down Payment
Overview
With a 300 class engine, automatic CVT transmission, and 500-lb towing capacity, the Alterra 300 is the perfect first ATV for hard-workers who want to have some fun. Double A-Arm front suspension and swing-arm style rear suspension help you conquer big bumps without feeling high impact.
Specifications
capabilities
Capabilities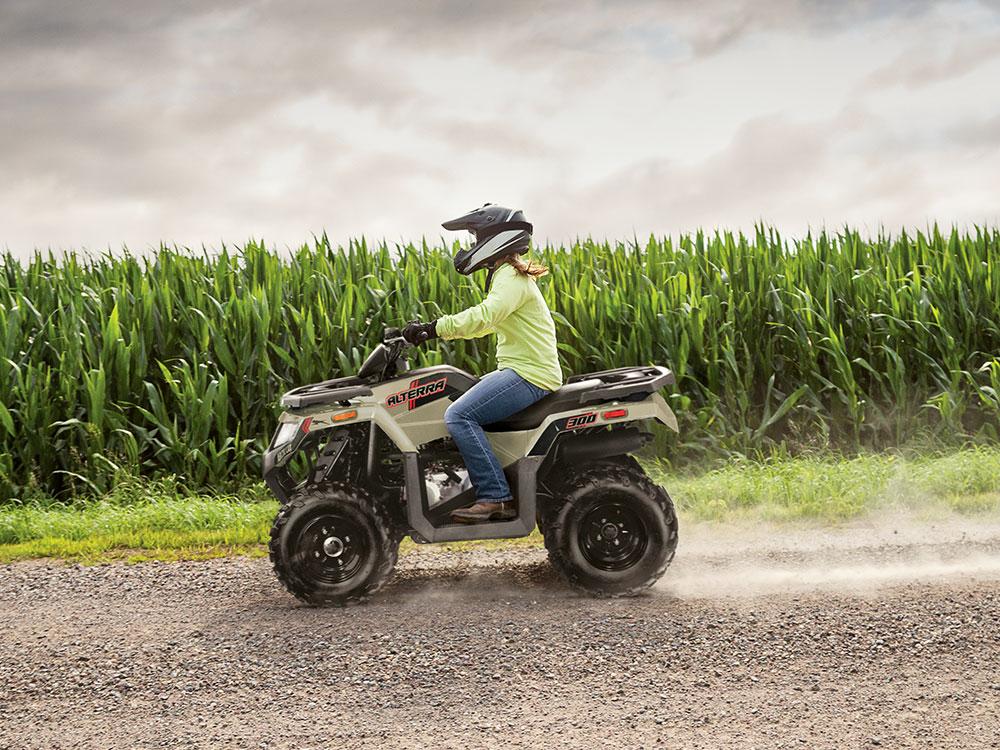 DOUBLE A-ARM FRONT SUSPENSION AND SWING-ARM STYLE REAR SUSPENSION
With five inches of front and rear travel, you won't just conquer bumps in the road — you'll look forward to 'em.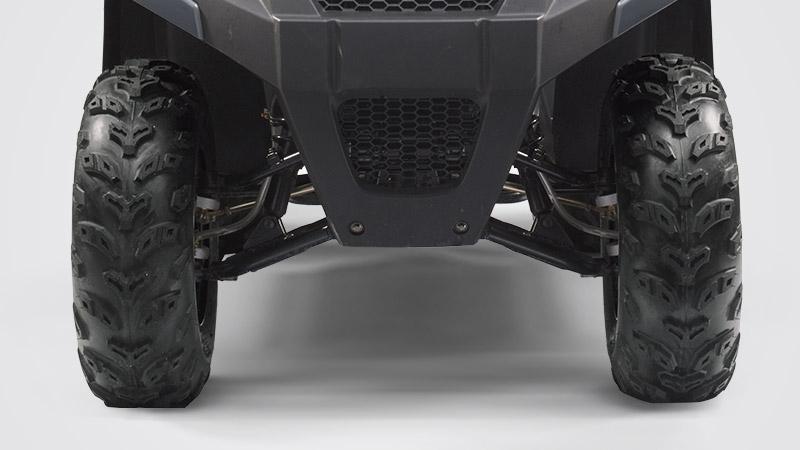 JOB-READY HAULING
Pile on the weight with 50-lb front and 100-lb rear impact-resistant racks, along with a 500-lb towing capacity.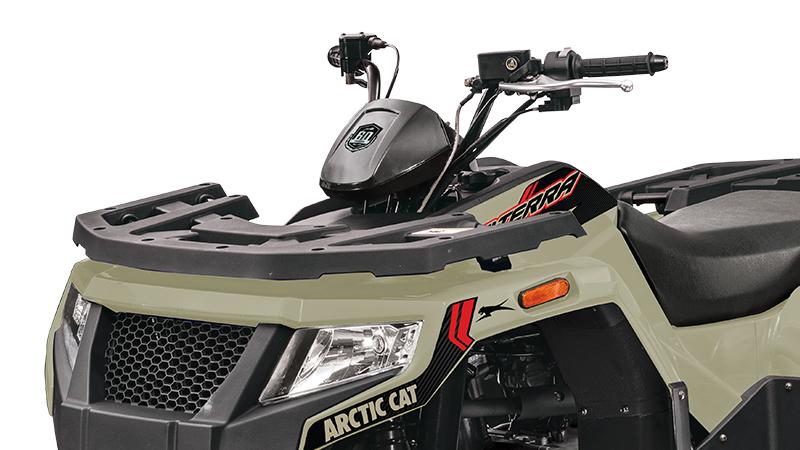 AUTOMATIC CVT TRANSMISSION
Simple, ready-to-ride acceleration perfect for beginners and seasoned off-roaders alike.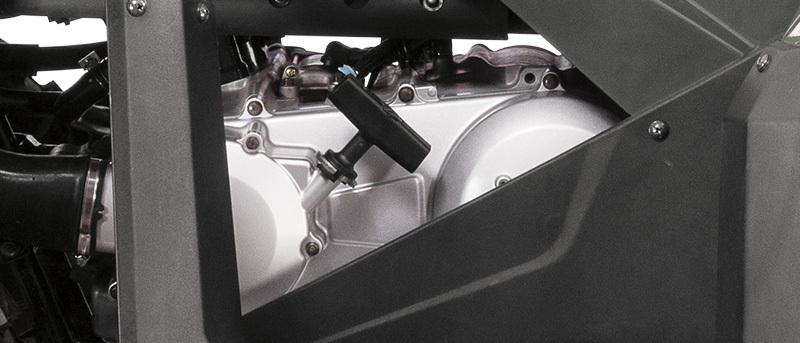 DUAL HALOGEN HEADLIGHTS AND TAILLIGHTS
Light up the trail for increased visibility and safety.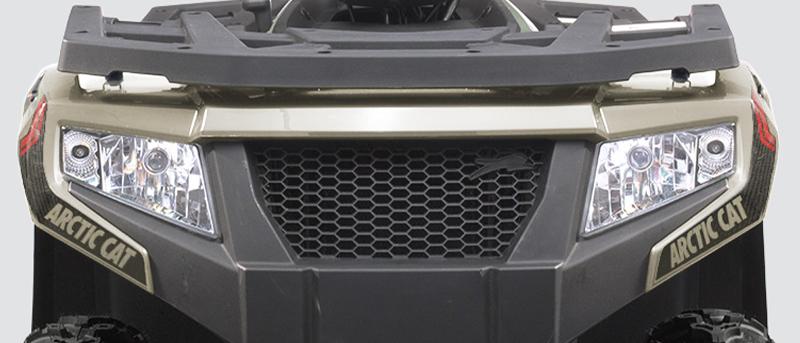 LOW MAINTENANCE SHAFT-DRIVEN SOLID REAR AXLE
Improves traction on tight turns — all with little upkeep.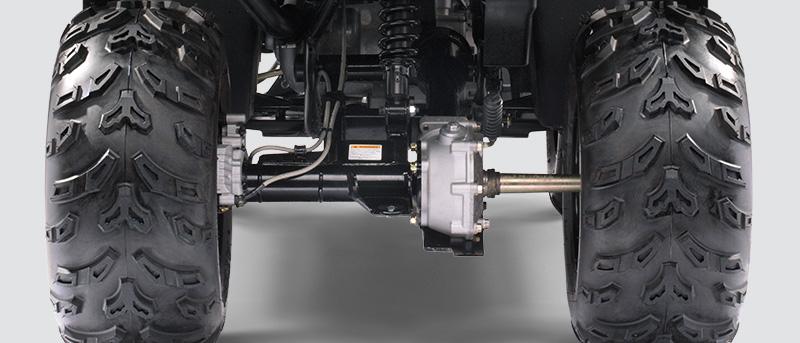 12-MONTH WARRANTY
A year of rock-solid coverage so you can have peace of mind on the trail.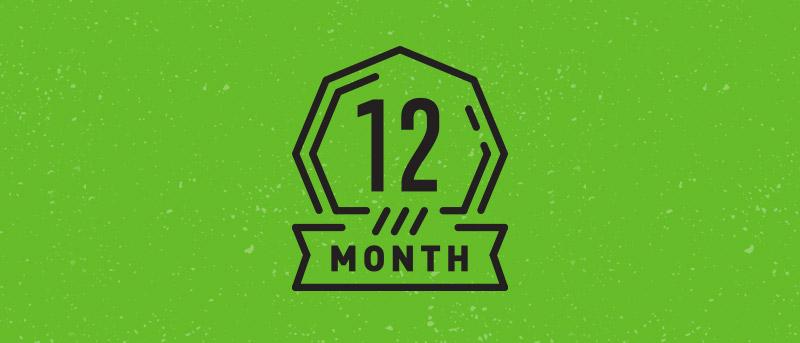 60TH ANNIVERSARY BADGE
Celebrate 60 years of Arctic Cat with this commemorative badge.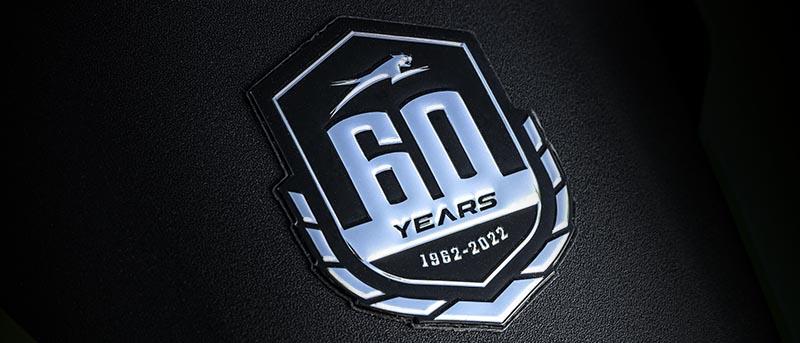 engine and drivetrain
Engine Type
Liquid-Cooled, Single Cylinder
Drive System
2WD Shaft Drive
steering & suspension
Foot Brake
Foot Operated Rear Brake
Brake System
Dual front hydraulic disk, Single rear hydraulic disc
Parking Brake
Lockable Hand Lever
Rear Suspension
Swing Arm with 5 in. (12.7 cm) Travel
Front Suspension
Double A-Arm with 5 in. (12.7 cm) Travel
performance
Rear Rack
100 lbs (45.5 kg)
Front Rack
50 lbs (23 kg)
Total Capacity
400 lbs (181.5 kg)
Towing Capacity
500 lbs (227 kg)
dimension
Wheel Base
46 in. (117 cm)
Fuel Capacity
3.2 gal (12 L)
Overall Width
41.3 in. (105 cm)
Overall Height
45.8 in. (116 cm)
Overall Length
72.6 in. (184.5 cm)
Ground Clearance
6.5 in. (16.5 cm)
Overall Weight (Dry)
517 lbs (234.5 kg)
features
Lighting
Dual Halogen Headlights and Dual Halogen Brakelight/Taillight
Start Method
Electric Start
Standard Instrumentation
Digital Multifunction Guage
color options
warranty